I have just left the following testimonial on the Motor Trades Survey Website as well as top scores. You are also welcome to add to your website. Thanks for the outstanding service!
"My diesel car developed a fuel leak immediately prior to the MOT which was picked-up at the start of the MOT. No problem – the fault was fixed by a mechanic and the MOT re-scheduled for later in the day which it passed. Also I was only charged for the MOT!
When I read through some advisories on the test paperwork it was obvious that the diligence and knowledge of the tester was far in excess of the test centre that I have previously been using and myself and other work colleagues thought they were good!
I will be using Segensworth Automobiles for all my MOT's in the future including my 2 motorcycles!"
Philip Montague
Hi Rhianon, 
You asked me to email a comment to you for the website after our phone call a few weeks ago.  
'I always feel reassured after speaking to someone at Segensworth automobiles that they will get to the bottom of any problems with my car. They take time to explain possible reasons for the problem and efficiently provide a quote for proposed works that is clear and easy to understand. Your car is in safe hands at reasonable prices for the work carried out!' 
Have a good break over Christmas!
Abby
Hi there,
I just wanted to say thank you so much to the guy who dealt with my query today, regarding some notes made on my exhaust from my MOT and service in July with you, and changed my brake light bulb.
It was just a small thing, but it made my day!
I have a genuine dislike for car garages, unfortunately due to some appalling customer service received over the years, but today my faith was renewed.
I'm sorry i didn't get the guys name, he was so helpful, whether he had 10 minutes to spare i'm not sure, but he popped the car in the garage there and then, encouraged me to see why the note had been made, but that the problem was ok for now, and then offered to change the bulb there and then, which he did. 
It was Customer Service at it's best!
Thank you!
Jane Bennell
Hello Rhianon,
Unusually, I now live in Southern Ireland (originally from Merthyr) commuting weekly to Fareham via the Rosslare/Pembroke Ferry and the much travelled M4/A34/M3. On my last trip across this week my driver window jammed half open at 0130 in Pembroke Dock – whilst not life threatening it made the 4 or so hour drive to Fareham thoroughly miserable – you service our company vehicles & were recommended to me. I called in first thing this morning to be politely informed by Dan Chivers that you were closed on Saturdays – but after hearing my predicament he spent half an hour inside the door panel to re-align the window and save me a repeat of a freezing journey home later this week. He refused to take money from me & treated me like a valued, long-standing customer even though I had just walked through the door.
I am extremely grateful to him – it is rare to find such courtesy & service, moreover Dan epitomised your website where you state 'Vehicle maintenance & customer care redefined'. I appreciate that in revenue terms my next statement will make little real difference to you but I need to keep a 15 year old 'runaround' on the road for a good while yet & I know where I will be going to do so – you will be hearing from me soon to book my annual service, MOT and a new set of tyres – thank you.
I will also let all at my company know what an outstanding service Dan provided.
Regards & thank you again.
Dale Ford
Thanks very much for bringing my car back so promptly yesterday. As always, a pleasure doing business with you all. Until next time!
Sheila
Dear Segensworth Automobiles
I would like to record my complete satisfaction to your bodywork repair section, Paul Johnson, for fixing the rear door to my Renault Modus, HV56LZK,
I took it for an estimate on Tue 13 May and Paul completed the estimate in writing very swiftly. I agreed the estimate, Paul then planned the car in for repair. Due to a cancellation he organised to collect the car on Thurs 15th May. Paul then fixed the car, to my complete satisfaction, and delivered it to my home Address on Friday 16th May, personally at lunchtime. I am very pleased with the repair and Paul's professional and courteous conduct.
Thank you Paul and Segensworth Automobiles.
Jim Warnock
Dear Rhianon,
We got a flat back tyre on our bike today & we were helped by you guys…offered tea/coffee & within half an hr we were back on the road. Very friendly & extremely helpful. Thank you.
Dean & Sarah
Hi Rhianon,
Just wanted to thank you for being so proactive and helpful yesterday.
I mentioned what service you had provided to my adult students at Fareham College last night, some of them (Brian Swanston) had heard of you already.
Regards
Garry Hlavaty
Many thanks you were very helpful today, is lovely to finally find a garage that I feel comfortable with, and that I can trust!
Melanie Walters
Dear Sirs,
Just a very quick note to thank you, but particularly Stuart, for getting my old Suzuki up and running again from a few years of dormancy. Also for getting her through the MOT and now she is ready for a new life with a new owner. Great job with a friendly "can do" attitude. So refreshing in this day and age!
Best regards
Malcolm
Please forward this message to Rhianon Lewis.
Thank you for the excellent service I have received so far. My aging motorbike would probably be on a scrap heap if it weren't for Stewart's help and for that I am very grateful! I sincerely hope that you keep bikes on your agenda as it is difficult to find a garage where one can trust the workmanship and have it completed so promptly.
I am sure I will be back for more tweaks and repairs in future.
With best wishes and thanks,
Ned Carpenter
Hi Rhianon,
Just quick note to say thank you for looking after my sons Fiesta after his gear box failure. Dan and your staff kept him informed and advised him the best way forward to fix it in the most economical way, very professional. Cars now running well. Thanks again.
Best regards
Ian Dawson, MD, Kayospace
To whom it may concern,
You good people at Segensworth Automobiles fixed my car at short notice in November and helped me hugely! I promised that i would send you a testimony of how grateful i am for your website – apologies for the delay but here goes! On 21st November, whilst working in Whiteley but having driven from Liverpool, the clutch on my car broke.
At 10am i turned up to the garage: by 530pm, i had a new clutch and was able to drive back home to Liverpool.
The whole experience was first rate and i am immensely appreciative of the service i received. The staff at Segensworth Automobiles went out of their way to help me when i was up the proverbial creek without a paddle: i would recommend them to anyone in an instant.
Thank you again,
Phil Adams
Excellent News,
Thanks to Mick Bloomfield for sorting out my leaky car. I've thrown an amazing amount of water at the windscreen over the weekend and it has stayed dry in the footwell.
See you for the next service in a few months.
Thanks for you patience.
Will I be voting for you in the Motorcodes Garage of the Year 2014? You bet I will!
Regards
Y S. Atkinson
"Hi, Just to say thanks for the excellent service I received today from Segensworth Motors. Your staff are very professional and courteous and I am impressed with the high level of customer service I received"
Kind regards,
Anne Edwards
"What a fantastic level of customer service! I thought I'd be stranded in Fareham for the weekend (needing to get back to Colchester) but I was seen quickly (despite it being a busy Friday) and my brake lights were sorted straight away. Can't recommend the service highly enough! Many many thanks
Sophie Lovejoy
"Hello Rhianon, I just wanted to say thank you for valeting the car on Friday, after it had been in for the body repair. It is now too clean and shiny to drive! Thank you"
Richard Inwards
"Dear Rhianon,
Please pass on my thanks to Rich and Dan. Rich sorted out the problem with the battery and radio.Dan kept me fully informed of what was going on. Excellent service, as usual".
Thank you.
Lorraine Green
"I had a mail shot after an exhaust change you did telling me about this online service. I was pleased with the exhaust work"
Owen Whitefield
"As a first time user of your Garage I will say that the work and the customer service were above my expectations. Many thanks."
John Butter
"SUPERB service as usual. Would not take my car anywhere else. Thanks everyone."
Lorraine Green, Fareham
"Just a quick thank you for the hard work on my car, I am a very pleased and impressed customer. The Service has been excellent."
Stuart Mundy
"Many thanks indeed for your help with my Focus. As you know, I took my car to a well-known high street garage for a service. They proceeded to give me a long list of work that needed to be done to the car, the most critical of which were the front and rear brakes, which were apparently nearing the manufacturer's limits and the clutch master cylinder, which was apparently leaking. I subsequently looked around for different quotes for these jobs and decided on yourselves as the most cost effective. Having left my car in your garage, I was surprised to receive a call from one of your mechanics, who told me that the work was completely unnecessary – the brakes had plenty of life left and the clutch cylinder was fine. You basically saved me over £450 of superfluous work. I can't thank you enough for your professional and honest approach – you are a prime example of how the motor trade should operate. I will be coming back to you for future work and will be spreading the word around that I have found an authentic garage, whose reputation and excellent work speaks for itself."
Mike Brown
"We find Segensworth Automobiles very useful for the servicing and general repairs of our company cars. Their collection and delivery service is very convenient for a busy company and they offer an all round professional service."
Pam Beechcroft, Matchtech Group Plc
"We have been using Segensworth Automobiles for 15 years for repairs and maintenance to our fleet of vehicles and have always come back to them due to their excellent and speedy service. Their collection and delivery service makes our lives so much easier and we know if we have a problem we can call them. They are also highly competitive, which is important to a business owner such as myself."
John Pettitt, MD, FTE'S Engineering
"Segensworth Automobiles – a garage in a billion. Respect, honesty, courtesy, prompt service and professionalism, petrol or diesel. All this, and when it comes to the bill. No surprises!"
Jonathan Crutchfield, Director – Corporate and Property Services (Company Secretary), Southern Focus Trust
"We have always received a friendly, reliable and efficient service from Segensworth Automobiles. All the staff are very helpful, the work has been first class and I believe the company to be of the highest professional calibre. I have no hesitation in recommending their services – in fact I am delighted to do so."
Ian Dawson, MD, Kayospace
"We have used Segensworth Automobiles for 15 years for a variety of repairs including recovery and servicing. As a family business, we are reliant on our vehicles so expect faith and trust in the company that we use. Quite frankly, we wouldn't go anywhere else."
Wendy friend, MD, RM Friend
"Segensworth Automobiles is consistently helpful, friendly, efficient and excellent value for money. In 35 years of driving, I have never before encountered an organisation where it is such a pleasure to do business. An introduction to Segensworth Automobiles is practically part of our induction programme for new staff, in particular, our female staff comment that they are never made to feel like they don't know anything about their cars, something that often happens."
Pamela Charlwood, CEO, Connexions South Central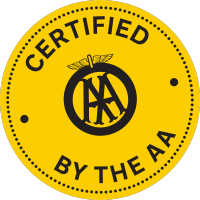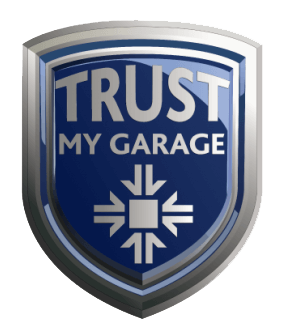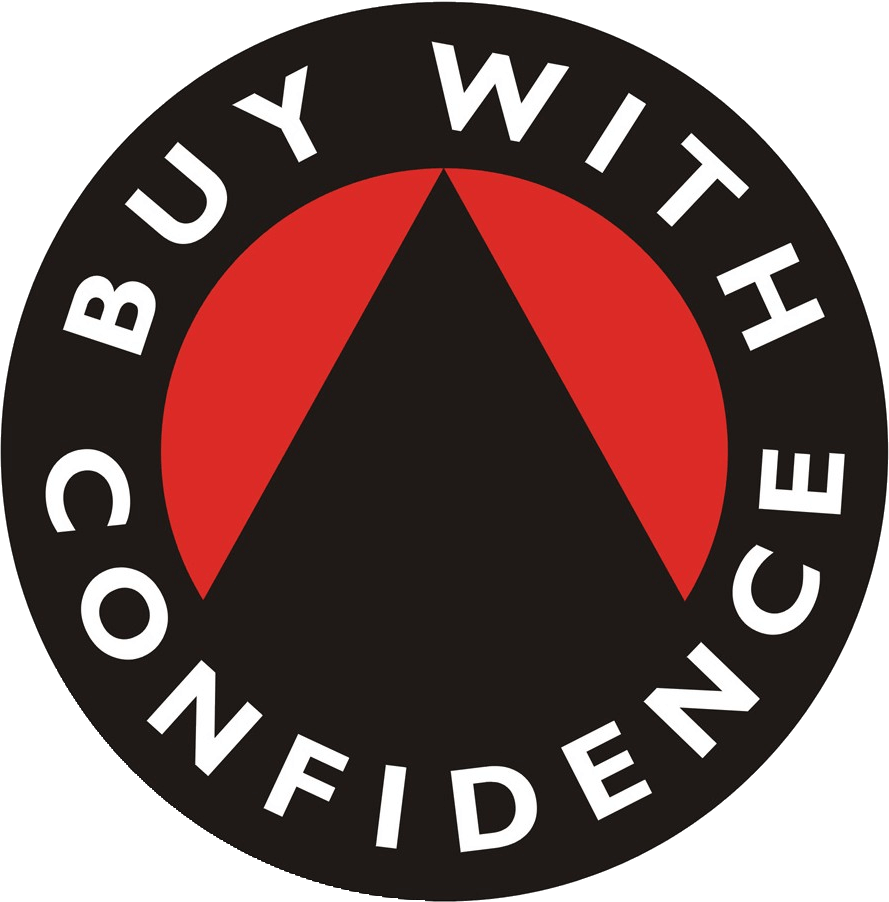 Copyright Segensworth Automobiles 2013 Registration No. 2555203 VAT No. GB 566 7096 02